With today's fast paced lifestyle, there's nothing more welcoming than relaxation. You can read a book, watch a movie, or catch up with friends and family on social media to put your mind at ease, but what about putting your body at ease? Relaxing your muscles, joints, tendons, and ligaments contributes to a good night's sleep and offers many wellness benefits. While medicinal treaments can be used to ease aches and pains, a more natural approach to relaxing your body is hot tub hydrotherapy.
Many people purchase hot tubs for recreational purposes, often overlooking the health benefits they have to offer. Studies show hot tubs aid in better sleep, lowering stress levels, improving circulation, reducing swelling, loosening tight muscles, relieving joint stress, and even lowering the risk of sports injury.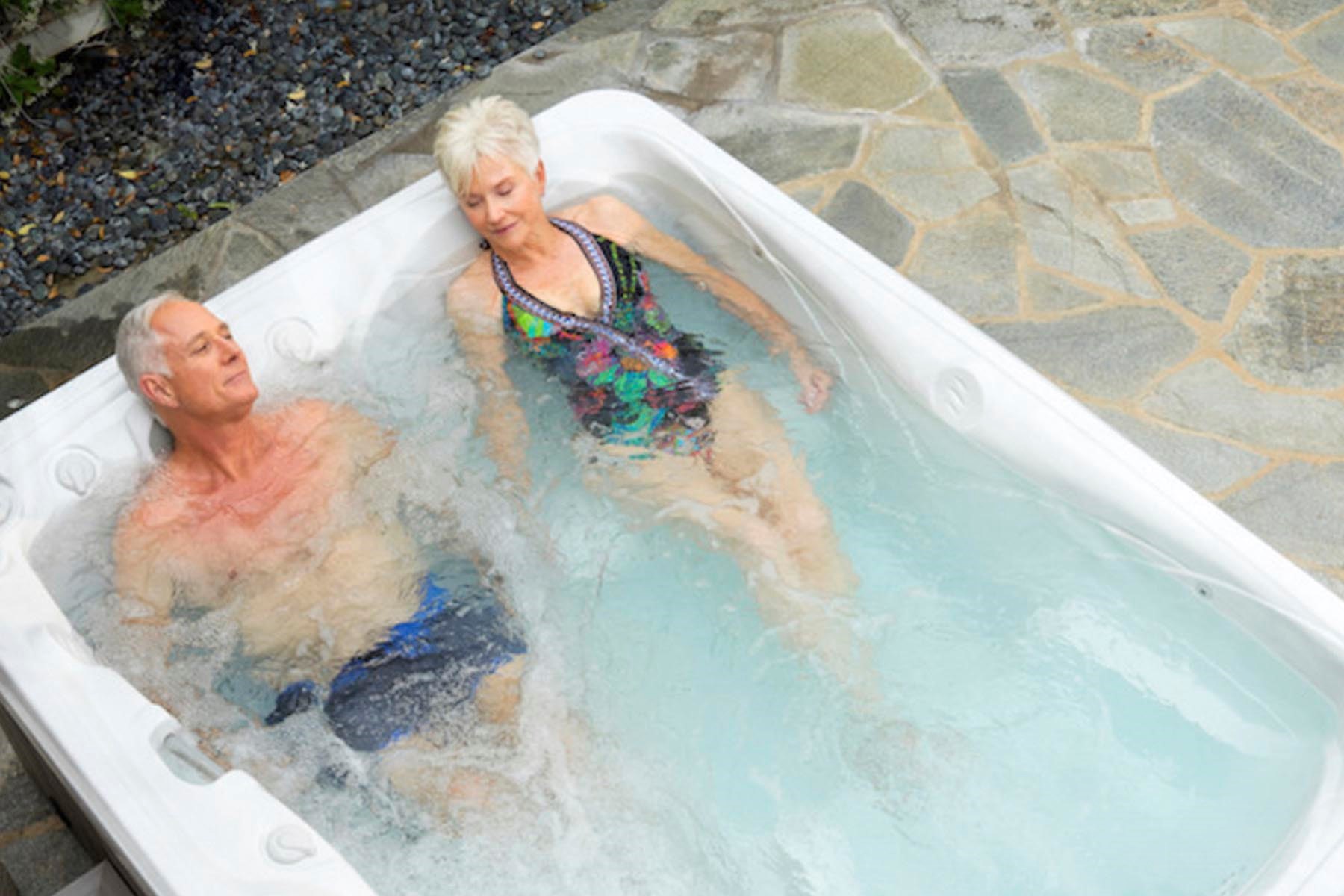 Warm water in hot tubs soothes the body and widens blood vessels, sending nutrient-rich blood throughout the body. It can reduce swelling and loosen tight muscles. Since water supports approximately 90% of our body's weight, its buoyancy takes weight and stress off painful joints to reduce pain and promote healing.
Studies suggest hydrotherapy may offer some relief to those who suffer from health issues like arthritis and fibromyalgia. The warm water in a hot tub helps dilate blood vessels improving blood flow so more blood reaches your muscles, effectively reducing pain. Increased blood flow loosens muscles making movement for those with fibromyalgia and arthritis less painful.
Relaxing in a hot tub may also reduce stress and anxiety, especially when paired with friends and loved ones. Reducing stress and relaxing the body can set the tone for a tranquil night's sleep.
Hydrotherapy also benefits athletes. A soak in a hot tub before and after a workout may loosen muscles and reduce the risk of injury while preventing muscle soreness and stiffness.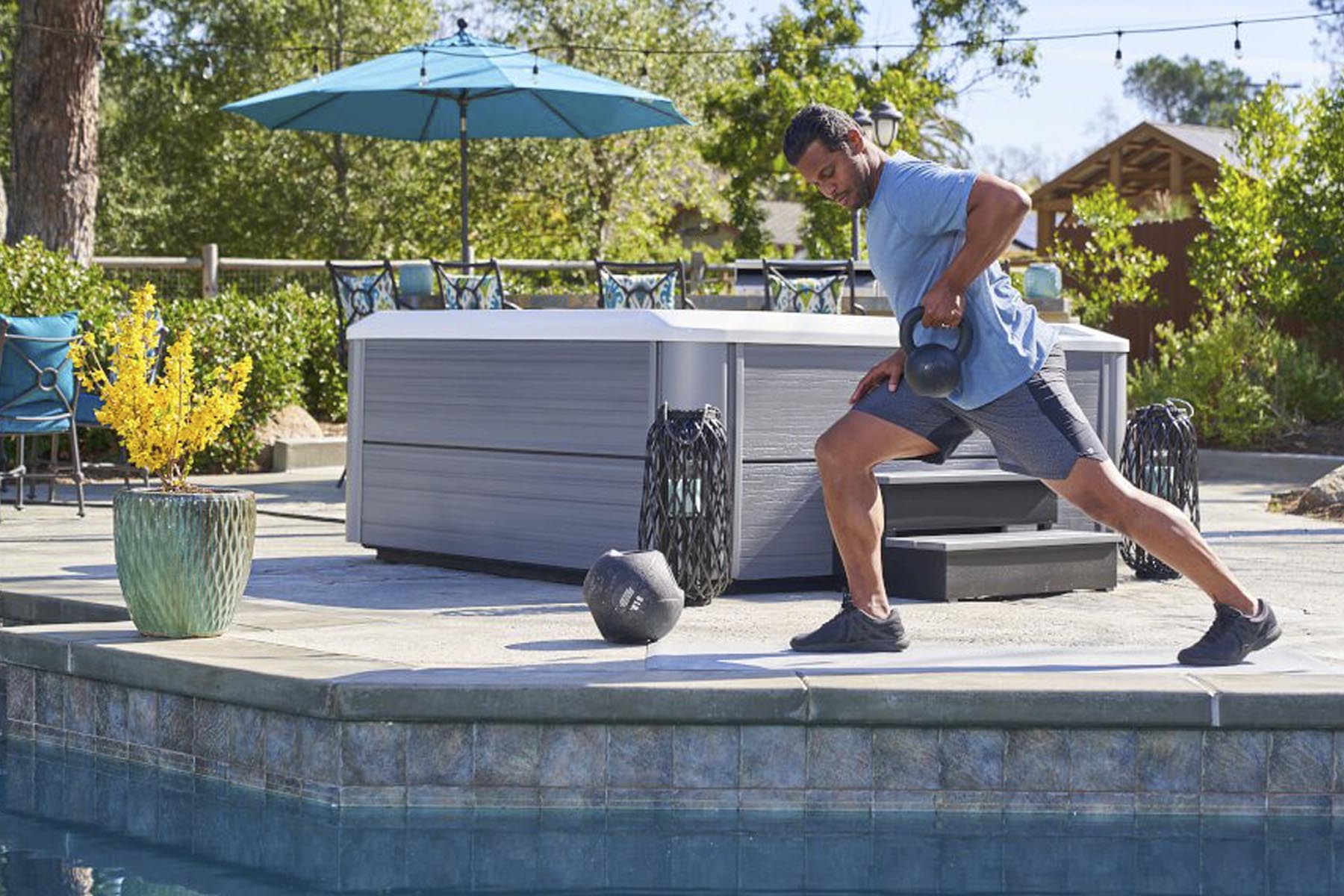 With so many benefits to offer, purchasing a hot tub has never seemed more enticing. Visit our Camdenton, Columbia, Kirksville, or Ozark showrooms to view our hot tub selection or head to our website. We would love to help you begin your wellness journey with a new hot tub!
Missouri Furniture offers a wide selection of Furniture, Appliances, Mattresses and Hot Tubs. Each showroom features Living Room furniture, Bedroom furniture, Dining Room furniture, Home Accessories, Mattresses, Home Appliances and Outdoor Furniture, with some featuring Hot Tubs as well. Missouri Furniture's highly rated Five-Star In-home Delivery Team, Happiness Guarantee, Free 10 Year Appliance Warranty, Missouri Best Price Guarantee, and Furniture Care Protection Plan all contribute to a seamless experience from shopping to delivery and beyond. Clients have peace of mind knowing they are purchasing the highest quality merchandise at the best price, and their purchase can be protected against everyday life! Family owned and locally operated, Missouri Furniture has been serving the State of Missouri since 1977, with seven showrooms throughout the state and an eighth scheduled to open in fall 2021.
For more information, visit MissouriFurniture.com and follow them on Facebook, Instagram, Pinterest and YouTube.